We understand the paranoia you are experiencing with the thought of hiring a remote team.
Remote teams are surely a constant challenge for project managers. While hiring the right resources from a different location altogether is the first challenge, hiring people from different backgrounds, thought processes, and skillsets aligned to common goals is another. 
This article will highlight some useful tips to consider while hiring and keeping your remote team aligned.
What do we mean by a remote team?
A remote team is when professionals from various time zones, cultures, and skillsets come together to work for a unified project or goal while sitting at remote locations around the world.
What are the challenges faced while managing a remote team?
Managing remote teams comes with a set of challenges, such as: 
Lack of communication tools

Lack of a sound team culture

Difficulty in hiring the right resources

Lack of clarity about roles and duties

Difficulty in tracking employee performance

Difficulty in inculcating a sense of accountability in employees
This article will walk you through the intricacies faced by remote team managers and strategies to manage your remote team like a pro.
(Free eBook—How to hire remote developers effectively)
Let's break it down for you: 
Hiring the best 
Hiring the right resources can mean half work done. It is very important to have the best talent on board when you are working with a remote team. The talented lot will find it easier to understand the expectations of their manager and also adapt as per the circumstances or changing trends.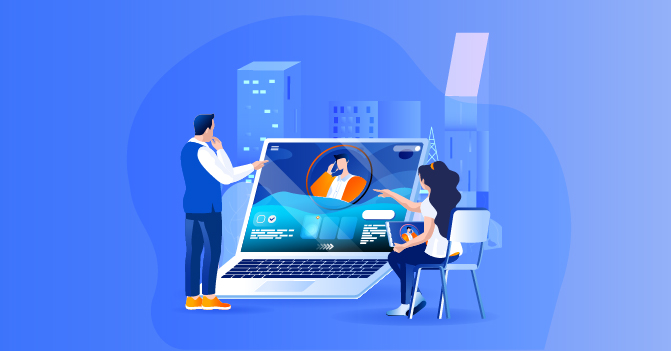 Here are a few best practices that you should follow for remote hiring.
Give them short-term work


While hiring remote employees, you can initially hire them for a small, part-time project and experience how working with them feels like. Based on their performance, you can offer them a full-time, remote position later.
Assess who can make a good remote employee

Make sure that your remote worker is not adopting this as a childcare plan. Having a realistic outlook toward working remotely is important. Additionally, someone who is a fit for working remotely must be happy working in an isolated space and not feel crazy without human interaction.
Communication skills and reliability are other important factors to consider while hiring a remote employee. 
Here is a list of some key attributes that you must look for in a remote employee.
A remote employee must be self-motivated so that they can continue working on tasks without anyone keeping a constant tab on them.

Effective time management and ability to deliver projects on time is one skill that can never be ignored while hiring a remote employee.

Remote employees must be able to prioritize tasks. They need to understand the difference between

important

and

urgent

. 

A remote employee must have the conviction of delivering what is required by working alone in solitude.



Keeping your team aligned
After hiring a remote team, the next important step is to keep all teams united and on the same page about processes and schedules.
We are talking about communication here. Remote teams must utilize the plethora of technological solutions available to maintain seamless communication.
Project management solution


A project management tool can be a one-stop solution for all your concerns related to remote team management. Cloud-based project management software caters to the needs of in house as well as remote teams for communication and collaboration.

For instance, ProofHub is a cloud-based solution that can manage your tasks, responsibilities, deadlines, and team communication in a great manner. It is a central place to keep and track all your project files and documents. You can initiate new discussions and everyone can quickly join in. The drag and drop facility in Kanban boards keeps everyone updated about task status without any separate, chaotic reporting system.

Other project management solutions to consider are Zoho Projects, WorkBook, and Trello.

Video conferencing tools


Chatting with your team over video is essential to develop a team rapport. It builds a sense of credibility and connection. There are many video conferencing tools such as Google Hangouts, Zoom, Skype, and HackerEarth Live Interview that you can use to chat with your team regularly.
Building a team culture
Company culture is the foundation of every organization. It should resonate with all teams, be it a remotely stationed one or in house. While a lot of intra-team activities help establish a team culture among in-house teammates, it is a bit of a challenge for remote teams. 
Here is what you can do to tackle this challenge: 
Use the video medium


Videos can be a great way of building a team culture. Using video conferencing services such as Google Hangouts is a powerful way to reach out to your team and establish a company culture. You can record videos to inspire your teams and communicate the core concepts of your company culture to them. The best part is that these videos can be used by future employees' references.
Do not alienate your remote employees


There is a possibility that half of your team is an in-house team and half of your team is distributed. In this situation, you will need to make sure that all your team members are part of all meetings. Holding quick meetings with the in-house team without involving the remote team should not be encouraged. 
Doing this will leave the remote team unheard and uninformed. Make sure that every time you are about to hold a meeting, everyone should log on to whatever chat or video call tool you use and come together.

Walking the extra mile
Your remote team plays an important role in your success. Being a team leader, you can walk the extra mile to appreciate your remote team and make them feel valued.
Here is what you can do:
Meeting in person is very important to develop true understanding and friendship. You must meet your remote team at least four times a year to develop strong connections.

During birthdays, anniversaries, and milestone achievements, it is wise to send meaningful messages to your remote team members.

Your remote employees would love to know how well the company is doing and what is their contribution to the same. So, keep your team informed about such aspects from time to time.
All such efforts will make your team feel that they are not just working remotely but are part of one team with common goals and objectives.
Building the right leadership mindset
The challenges of a manager handling a remotely located team can be different from that of a locally stationed team because:
It is difficult to foster open and seamless communication with a remote team.

Tracking work and productivity is another challenge for a remote manager.

Mutual trust and building a company culture becomes difficult when the team is scattered around the world.
Therefore, the mindset and approach of a leader have to vary as per his team type.
Here are some tips that can help a remote manager build the right mindset.
Embrace diversity


Remote team members can be diverse in terms of work ethics, approaches, mindsets, etc. While diversity helps managers have the best talent on board from around the world, it also requires some insightful conduct to make the most of such a team.
As the manager of a remote team, you must know how to celebrate differences. You cannot have one standard method of handling your team distributed among different time zones.
Understanding the fact that different employees like receiving feedback in different ways, being considerate of their national and religious holidays will add to your worth as a remote manager.

Stay ready to extend help


Just like a remote manager, the journey of a remote employee is also full of challenges. Here is a list of some common challenges.
They might miss a sense of belonging to the company or project because of no sound communication channel.

They have personal challenges like time management and keeping distractions at bay.

A remote worker can face issues with technology and might be juggling with various inefficient tools to get work done.
Being out of sight, it becomes difficult to address the needs of every employee. Also, unexpected problems and unpredictable situations can crop up at any time.
 In such a situation, understand the cues given by your remote employees and extend a helping hand when needed.
Setting expectations early
There are a few instructions and rules that every team sticks by. While it is easier to implement and monitor such regulations within a local team, it is a bit of a challenge with remote teams.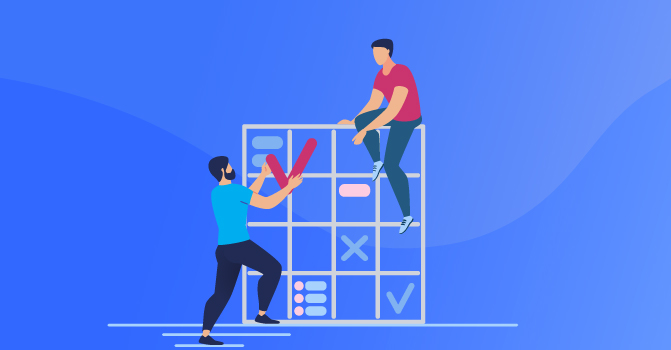 Setting expectations and ground rules loud and clear will help remote teams understand your work culture. 
You should set clear expectations about:
Work hours

Communication systems

Availability

Key projects and deadlines

Scheduled meetings, etc.
Learning about all teammates
It is easier to know a person if they sit beside you or you meet them regularly. But knowing your remote employee might need some extra effort.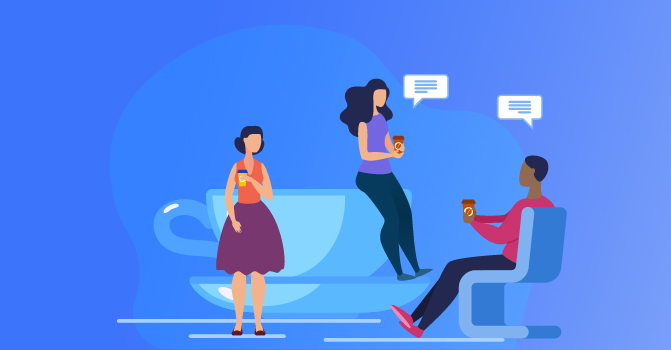 Having discussions or casual conversations can help you explore their personality traits and thought processes. Knowing the pulse of your employees plays an important role in defining the appropriate method to foster a positive relationship with them.
A project manager of a remote team must keep these key points in his/her mind while strategizing the management system of a remote team.
To conclude…
Managing a remote team involves a multi-faceted approach. To make the most of your remote team, the right perspective, as well as appropriate technical solutions, are of paramount importance. 
We hope that you found this article useful in bringing some insight regarding the management of remote teams. We would love to know if you have any more suggestions on the same.
Here's what you can do next
Check out FaceCode:
an intelligent coding interview tool