Conduct hackathons powered by a
2.5 million+ strong developer community
Crowdsource innovative solutions for core-business challenges
with HackerEarth's hackathon management software.
Better solutions now powered by a bigger crowd
Whatever challenges your organization faces, collaborating with our global developer
community makes the journey to path-breaking solutions a lot easier.
2.5M+
Developers
90000

+
Ideas
41000

+
Prototypes
1500

+
Hackathons
No challenge is too big for HackerEarth's developer community
Create hackathons that drive real business impact
Organize theme-based hackathons
Run AI, ML, IoT, and AR/VR hackathons
Involve your workforce, customers, and partners in customized Ideathons
Effortlessly collaborate with a community that's ready to innovate
Connect with 2.5M developers effortlessly
Invite as many developers as you want
Follow discussions about your hackathons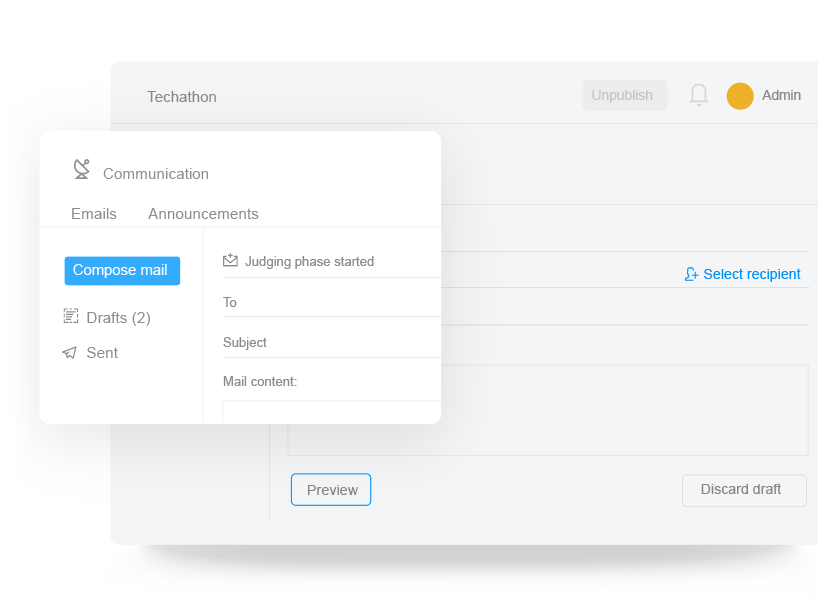 Manage ideas and solutions that drive real impact with ease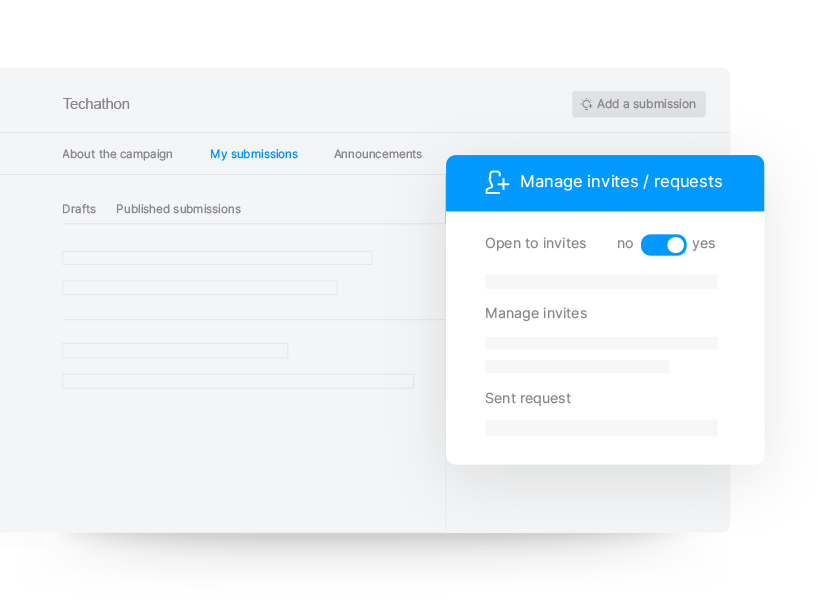 Get employees, stakeholders, and partners together
Gather ideas and prototypes submissions
Quickly set up and manage privacy settings
Get the big picture of your hackathon's progress
View detailed analytics, rich charts on your hackathon's performance
Get insights on participant engagement and submissions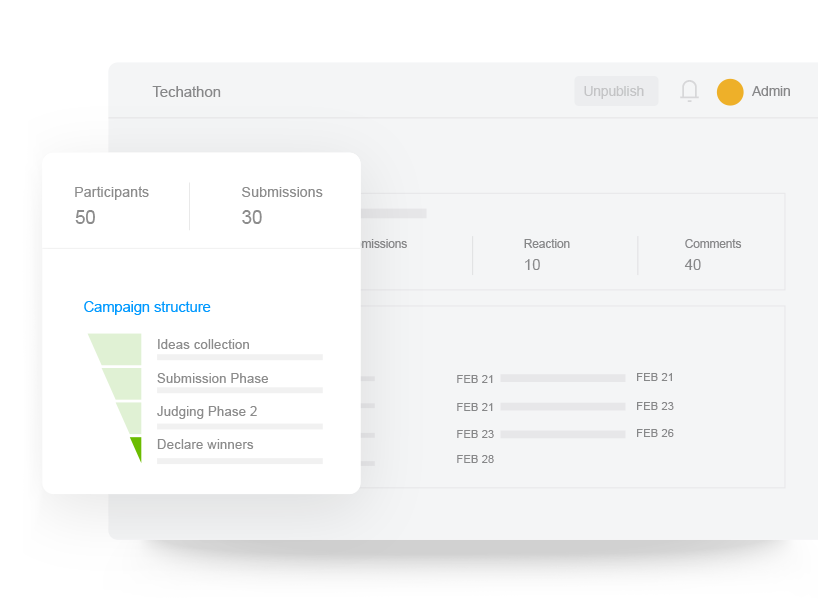 Reward game-changing ideas and path-breaking solutions
Judge ideas and solutions via an internal jury or peer network
Declare winners right on the platform, and access the winning submissions anytime you want
Over 1,000 enterprises crowdsource innovation with HackerEarth
HackerEarth allowed us to extend our reach many folds across premier institutes and experienced people, host a challenge quickly, and evaluate participants in a transparent manner.
Rajesh Karuvat
Sr. Vice President, Societe Generale
HackerEarth leveraged their prior experience well to suggest what would work well and what wouldn't. The number of submissions and turn out on the day of the event is a good indicator of their captive developer community.
Amit Rajwade
Sr. Software Manager, GE Healthcare
HackerEarth has been a great partner to HCL from supporting us in onboarding our key customers to executing a first-in class hackathon at the "Theatre of Dreams", Old Trafford. They have helped us at every stage of this journey.
Apurva Chamaria
VP & Head, Corporate Marketing, HCL Technologies
Everything you ever wanted to know about hackathons
Conduct hackathons that help you tap into the power of people