Webinar on Automation in Technical Recruitment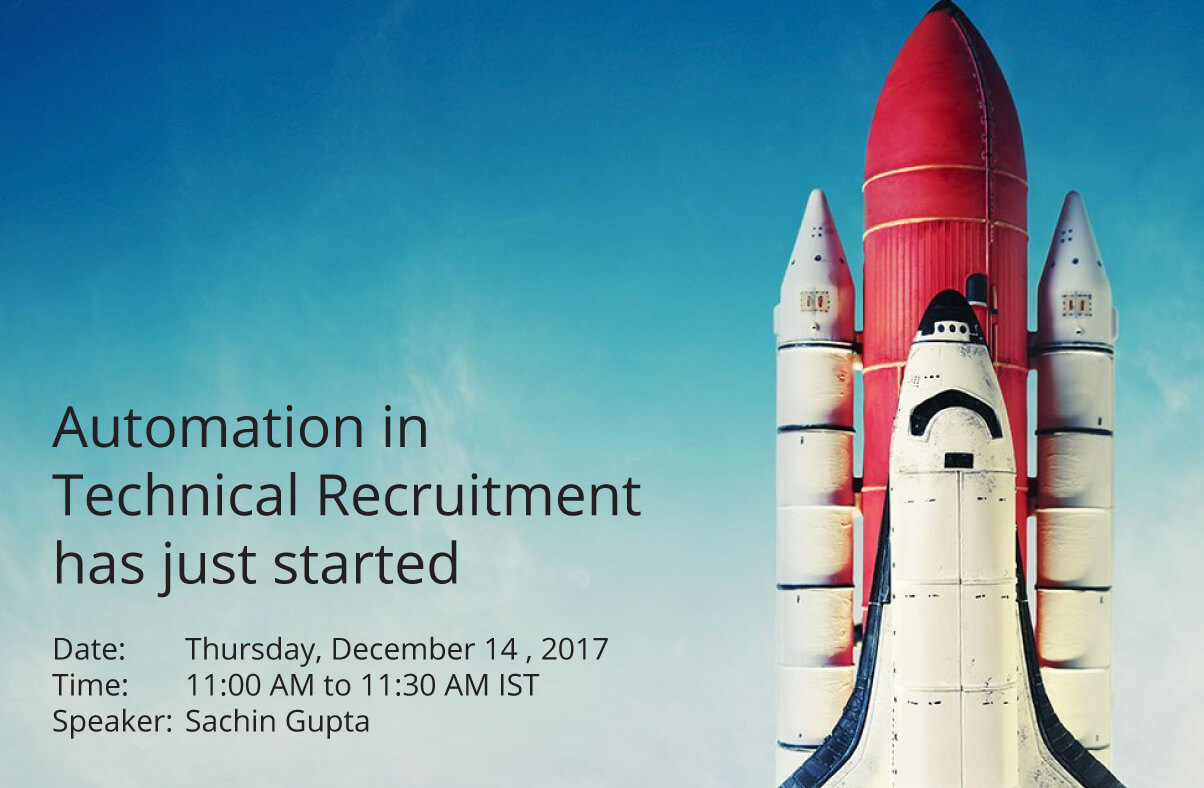 Webinar Date: 14/12/2017
Duration: 1:00hr
HackerEarth is pleased to announce its next webinar on Automation in Technical Recruitment to help you learn from domain experts from all over the world.
About this webinar:
Automation in recruitment has come a long way since the time resumes had to be hand-delivered by candidates to apply for a job. Today, automation makes recruitment faster, cheaper and better for millions of organizations around the world. No wonder it has grown from being a luxury to a necessity for recruiters.
Join this webinar to understand how you can automate different parts of your hiring process to make it more time, energy and cost-efficient
The webinar will address the following areas of the hiring cycle:
Need for Automation in Recruiting
Where to use automation
Automation in technical screening
Automation in interviewing
Case Studies
About the speaker:
Sachin Gupta is the CEO & Co-founder at HackerEarth, an enterprise software solution for innovation management and talent assessment.
Sachin, as part of HackerEarth, has worked with and helped 500+ companies automate their technical recruitment process. The list includes leading Fortune 500 companies like Apple, Walmart Labs, HP, and IBM.
Currently, he leads the overall growth and strategy for Marketing, Sales, Product, and Operations. In his free time, Sachin likes to travel and immerse himself in books.
The Webinar is scheduled for December 14, 2017, at 11:00 AM IST
About the Author