We are excited to announce that HackerEarth has integrated with yet another ATS—Jobvite—to help recruiters get the best of HackerEarth Assessment. It is a comprehensive ATS that accelerates recruitment efforts with an easy-to-use interface.
HackerEarth and Jobvite: Benefits of the integration 
Jobvite helps HackerEarth reach out, follow up, and maintain a connection with candidates at each step of the hiring process. Additionally, it helps recruiters and hiring managers advertise jobs, manage the recruiting process, and much more. Ready to learn how Jovite improves the speed and quality of your talent acquisition? Let's get started! 
When integrated, you can: 
Create any type of job requisition to fit your needs
You can create and add any type of job requisition to fit your business needs by tailoring attributes such as posting type, location, custom workflow, and more. You can also edit a requisition that you have created, as and when required. 
Track job openings and prospective candidates
After you create a requisition, Jobvite automatically posts your job openings on the web. It allows recruiters and hiring managers to track a company's job openings as well as the candidates who apply to the company's open positions. 
Screen prospects quickly

The recruiter CRM organizes all your lead generation and sourcing results in one place. Additionally, the screening and ranking tools in Jobvite help recruiters identify the most qualified talent in a jiffy. 
Map multiple HackerEarth tests to job requisition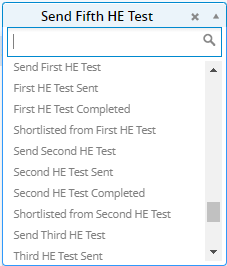 After a new requisition is added on the Jobvite platform, you can map a test to it via the recruiter API ID. You can create and add multiple tests and invite candidates to fill a job position (there is no upper limit on the number of candidates that you can test at a time). All this can be done directly from Jobvite's interface. 
Learn more about setting up assessments in Jobvite here.
View detailed candidate reports in the workflow setup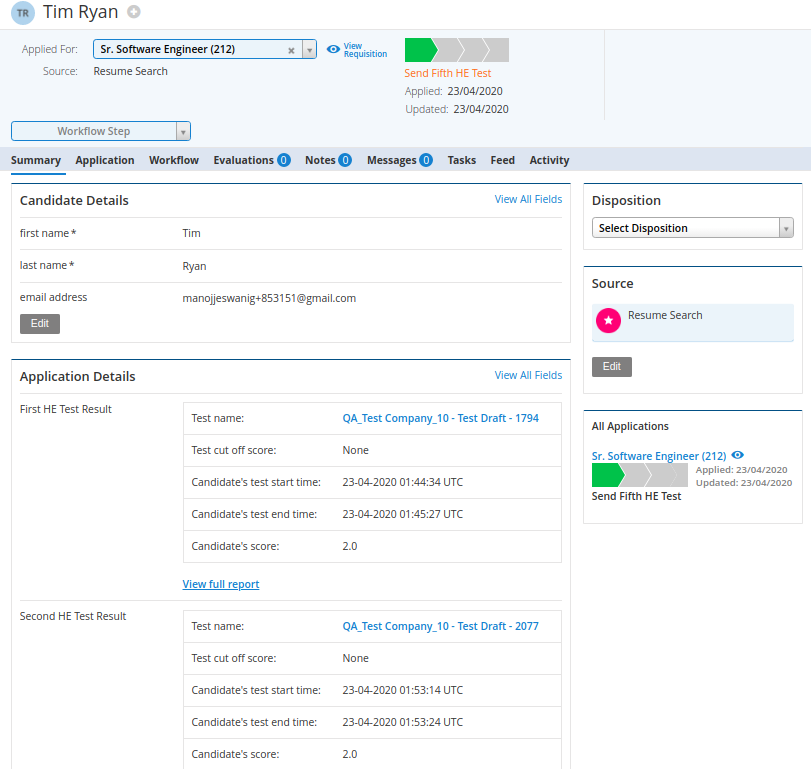 Hiring managers love having all candidate information saved in a single, easy-to-view record, while candidates are impressed by fast and informative responses from their potential employer. After candidates have completed the test, you can view their scores and other performance data in their Jobvite profile, making the selection process hassle-free. Additionally, if a candidate is shortlisted or rejected, the status is updated automatically in both Jobvite and HackerEarth platforms. 
Learn more about detailed candidate reports here.
Summing up…
Jovite has intelligence and automation built right in, making it efficient and easy to use for both recruiters and hiring managers. Try the Jobvite integration with HackerEarth and let us know how it works for you. If you need any help using this feature, write to us at support@hackerearth. If you're new to HackerEarth and want to create accurate skill-based developer assessments, sign up for a 14-day free trial.
Here's what you can do next
Check out FaceCode:
an intelligent coding interview tool