Case Study
UST Global
Exploring the latest technology trends through internal innovation
"HackerEarth's innovation management software was extremely helpful for us to automate the end-to-end workflow for admins, judges, and participants. We used it for running three pre-events – global hackathon, programming challenge, and whitepaper contest."
– Ms. Anu Koshy, Director, UST Global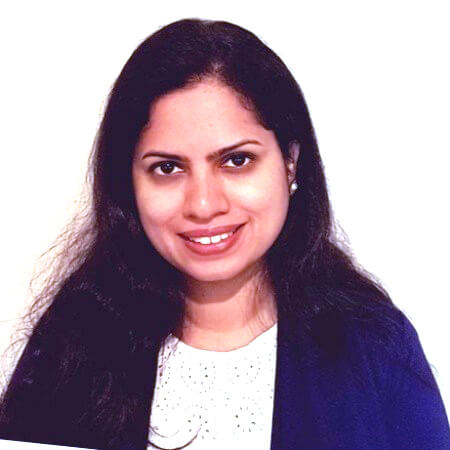 UST Global is a global multinational provider of Digital, IT services and solutions to Global 1000 clients.It specializes in Healthcare, Retail and Consumer goods, Banking and Financial services, Telecom, etc. The organization focuses a lot on innovation and has three internal innovation engines:
Infinity Labs, where professionals are invited to experiment
Innovation Hub, which is an Idea Management System
Open Minds, a collaboration space on the web
UST Global decided to conduct a campaign to engage its global talent force on latest technology trends. The D3 (Dream, Develop, and Disrupt) developer conference pre-events' campaign comprised a global hackathon, a whitepaper contest, and a programming challenge. Employees across 25 countries participated in this campaign.
The "why" behind the D3 campaign
The D3 campaign aimed at fostering internal talent and generating intellectual property that could provide tangible value to the business and its customers. Employees from across UST Global's business units sought to find innovative solutions to disrupt the future of retail, healthcare, banking, and entertainment across various themes such as Virtual & Augmented Reality, Advanced Analytics, Artificial intelligence, Machine Learning, UMA – UST Modelling Assistant, Internet of Things, Blockchain, and RPA.
What did the campaign comprise?
The three events conducted as a part of the campaign with the overarching theme of transformation through technology were:
D3 global hackathon
Aimed at crowdsourcing impactful digital solutions on the latest trends in technology
D3 whitepaper challenge
Aimed fostering a culture of ideation among internal employees
D3 programming challenge
Saw participants from various development centres worldwide provide solutions and IPs for technological challenges
1122 Registrations
562 Teams
50 Submissions
165 Registrations
41 Teams
41 Submissions
54 Registrations
54 Teams
54 Submissions
What value was derived from HackerEarth's Innovation Management software?
"We have tried manual processes and partial automation prior to using Sprint. Manual processes were tedious while partial automation left so much to be desired in terms of automation."
– Ms.Anu Koshy, Director, UST Global
UST Global was not only looking for any innovation management system. It was looking for one that could streamline the entire process through automation. The product stood out when it came to the following aspects:
User experience: The interface was very easy to use and intuitive. It enabled better collaboration between stakeholders.
Flexibility: The platform was flexible and accommodated a user base of more than 1000 users.
Reach: UST was able to expand the usage of Sprint to all of its BUs across 25 countries.
Support: Prompt platform-management support was provided by the HackerEarth Sprint customer service team.
How was the experience with HackerEarth?
"Great experience overall with HackerEarth. The support from your team has been prompt and professional at all times. The tool was very intuitive and had a very user-friendly UI. The judges loved the tool!"
– Ms. Anu Koshy, Director, UST Global
Innovate and build a better business