Case Study
Crowdsourcing ideas for the top online travel aggregator
Goibibo was looking at using its APIs effectively to develop and build innovative applications to shrink the world by making travel fun! The company partnered with HackerEarth to host a hackathon to engage with developers internally and externally. 
Online hotel-booking engine and air aggregator Goibibo was founded in 2007. Today, it is one of the leading travel tech companies in India and allows you to book hotels, flights, buses, and holiday packages.
Having cemented its position as one of the most trusted e-commerce brands in the industry, Goibibo now wanted to turn the focus to mold its perception within the developer community.
Position the GoIbibo brand to a large developer community
Showcase GoIbibo's APIs
Crowdsource ideas to enhance user experience
Brand itself as a technology company 
We organized a two-phase hackathon.

Idea phase
More than 4500 participants submitted their ideas, which were evaluated by Goibibo. The top app ideas were shortlisted.

Offline hackathon
This was a non-stop 48-hour hackathon where quality apps were built and presented.
4548 Registrations
1674 Teams
62 Apps & prototypes built
Sprint (as a managed service)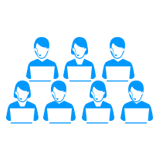 Large developer community
Innovate and build a better business