Case Study
Smart Odisha hackathon
Identifying innovative solutions for effective governance
"A unique feature of the Smart Odisha conclave was the hackathon that was organized by the skill development and technical education department. It saw an unprecedented response. We were comparing this with similar hackathons across the country and we found this to be one of the most widely participated hackathons in the country."
Sanjeev Chopra
– Principal Secretary (Industry), Govt. of Odisha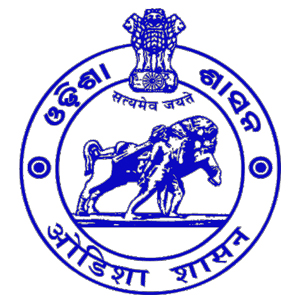 About Make in Odisha Conclave 2018
The Make in Odisha Conclave 2018 is the flagship biennial business event of the Government of Odisha. The conclave focuses on identifying growing practices that can contribute toward the development of the state. It opens, invites, and nurtures purpose-driven entrepreneurs, harnessing the power of technology to solve some of Odisha's toughest problems. The conclave uses business models that are specific to the state or can be replicated in similar scenarios, anywhere in the country.
The student community is an integral part of spearheading development projects, owing to its innovative and enthusiastic approach toward a problem. To harness the talent of student communities, "Smart Odisha Hackathon" was organized by the Skill Development and Technical Education Department, Government of Odisha, in association with the Biju Patnaik University of Technology (BPUT), Odisha. The idea behind this 36-hour long hackathon was to attract talent to identify innovative IT solutions for public service delivery and effective governance.
With HackerEarth, the Government of Odisha was able to bring together thousands of participants from across the country to work on solutions for smart governance.
A few challenges that were put forth –
Agriculture – The challenge was to find a solution to track crop insurance claim settlement and track disbursement by insurance companies
Ecology, Environment, Climate Change, and Disaster management – Participants had to find a solution to track tree plantations using geo-spatial reference
Education – The challenge was to create a one-stop platform for alumni to facilitate interaction
Healthcare – Participants had to create an app that provides information on healthcare delivery centers
Skill and Entrepreneurship – Solutions to address issues involved in skill development
Housing and Urban – Digital solutions to assist the Housing and Urban Development department to effectively manage land encroachment and enforce town planning regulations
The Smart Odisha hackathon was one of the largest government hackathons conducted in India. The event witnessed close to 4,050 registrations with 2,179 teams submitting 48 solutions for smart governance.
Smart water quality management system – Smart water quality and water management system was developed using the advanced concept of artificial intelligence and machine learning.The proposed technique is a kind of hybrid technology that can be applied on any conventional water management system. Smart water management system includes an automatic detection of water leakage and tracking an automatic water usage pattern.
Ped bachao, ped ka khayal rakho – This application allows users to upload the location of saplings that can be geo-tagged using google maps. An RFID tagging system is used to mark the trees after they grow to a certain height.
Skilled youth – This application helps the gram panchayat to spread awareness about skill development among youngsters and manage community assets created for unemployment eradication schemes.
Experience with HackerEarth
"We were very new to an event of such type and format. The HackerEarth team has helped us at all stages which eased and made the process smooth. We were delighted by the number of registrations and ideas received for the event."
– Dr Partha Sarkar, Director of curriculum development, BPUT
Innovate and build a better business