As we've seen over this past year, space, galaxies, and the idea of traveling our universe has sparked creativity and has opened the imagination of so many. Well, here is your opportunity to Enter the Travel-Verse. 
Welcome to Airline Reporting Corporation's 2021 Hackathon!
ARC settled more than $97.4 billion worth of airfare transactions in 2019 between airlines and travel agencies, including major online agencies such as Expedia. The data acquired from these transactions, representing more than 302 million passenger trips, can provide a unique perspective on where travelers are going, when they travel and how much they are paying to get there.
We are challenging you to hack, code, and build innovative applications using ARC's comprehensive data. So, grab an energy drink or two, open your mind, and if you dare Enter the Travel-Verse!
ARC is the trusted provider of settlement services between airlines and travel agencies, accrediting travel agencies, including travel management companies, leisure and online travel agencies, to sell airline tickets.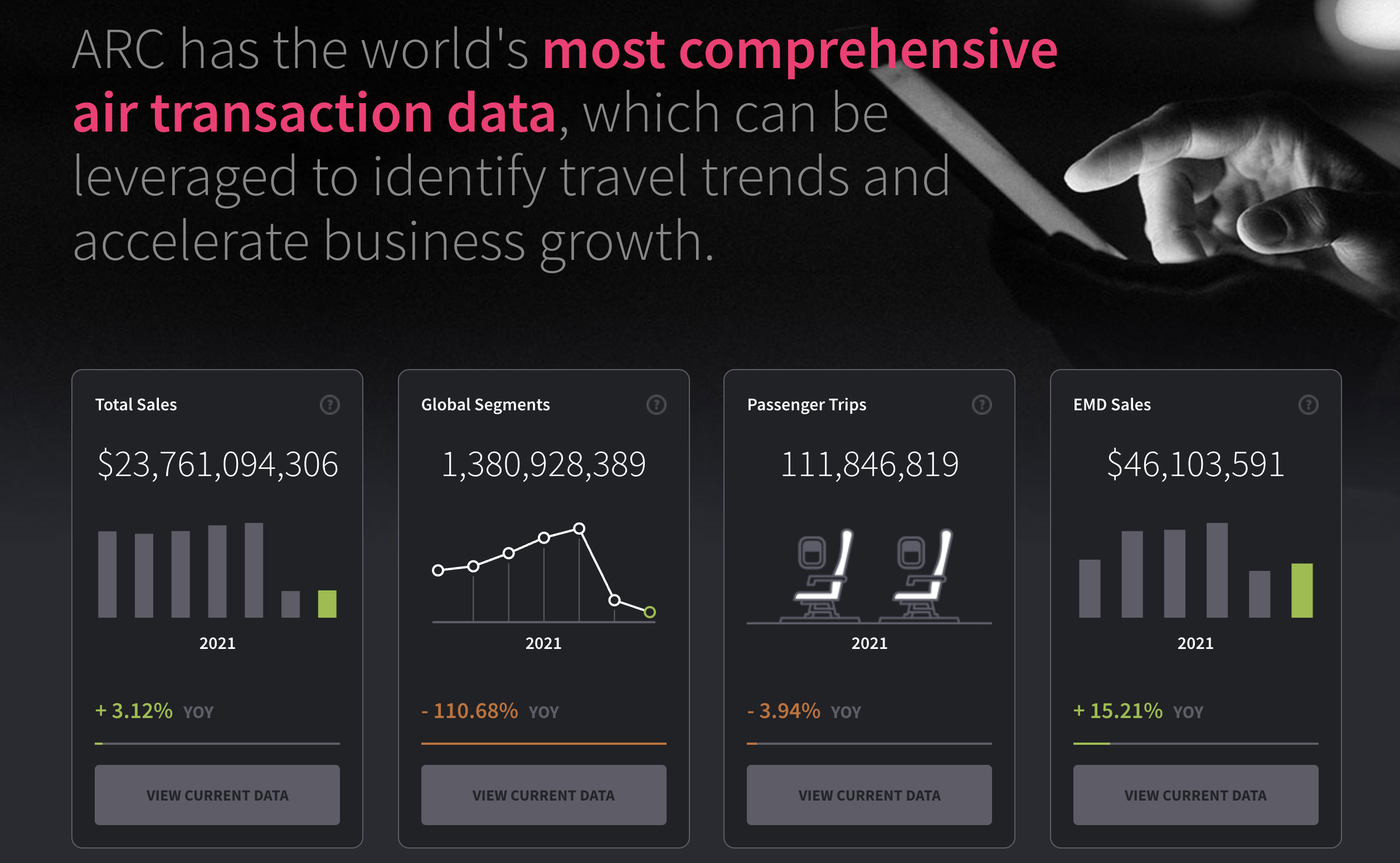 ARC provides platforms, tools and insights that help the global travel community connect, grow and thrive. ARC enables the diverse retailing strategies of its customers by providing innovative technology, flexible settlement solutions and access to the world's most comprehensive air transaction dataset.