Shortlists for the international teams can be found here
Shortlists for teams from India can be found here
Dept of IT & BT, Govt of Karnataka is conducting a virtual Global Hackathon in collaboration with Global Innovation Alliance Partners and Startup Innovation Hubs from across the globe to create solutions that addresses local or global societal needs.
This year's theme is 'Innovation & Impact'. This event has always been a strategic platform for industries, technologies, and use cases worldwide to understand and to leverage the latest technical innovations.
After 30 days, top 20 winners of the Global Hackathon from across the globe will be invited to the Bengaluru Tech Summit.
Get ready to be a part of an event like never before, that will offer knowledge, networking and business opportunities from Thursday, November 29th – Saturday, December 1st, 2018 at Bengaluru Palace, Bengaluru, India.
Visit : www.bengalurutechsummit.com
Hackathon Partner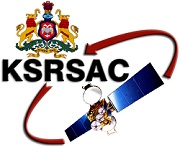 DigitalOcean Cloud credits worth $100 to each of the participants.
For the top 20 finalists, each finalist will be receiving $1000 worth credits. In addition, the top 20 finalists will also be receiving exciting goodies (T-shirts, stickers etc.).
Technology Partner
Do you want to code something amazing.
More than 100 open source programs, a library of knowledge resources, Developer Advocates ready to help, and a global community of developers. Everything you need for the Hackathon.
To develop and deploy your solution on cloud, take the first step to register on IBM cloud for free. To speed up your development, use IBM's rich open source assets called Code Patterns. Find the code patterns for below technology areas here.