Hackathon management software that gets more
out of your team but demands little from you
Conduct hackathons that help you easily gather ideas, boost collaboration,
and quickly deliver enterprise-scale prototypes.
Start free trial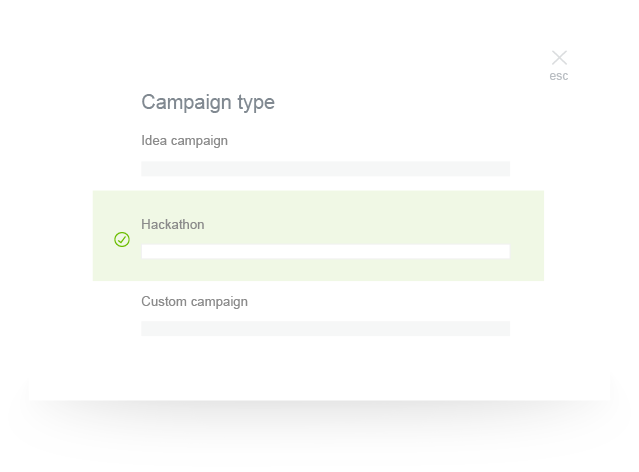 Create campaigns that get your team to work on ideas that matter
Create campaigns that get the ideas flowing and let your team take on a wide range of problems. That's not all; you can even customize your campaigns based on your team's size and requirements.
Seamlessly set up, edit, and manage multiple campaign phases
While your team is busy taking on tough challenges, you can manage their ideas and submissions with total ease. Quickly set up privacy options for your team's ideas and prototype submissions. Add or remove campaign phases, or even schedule them as per the different time zones.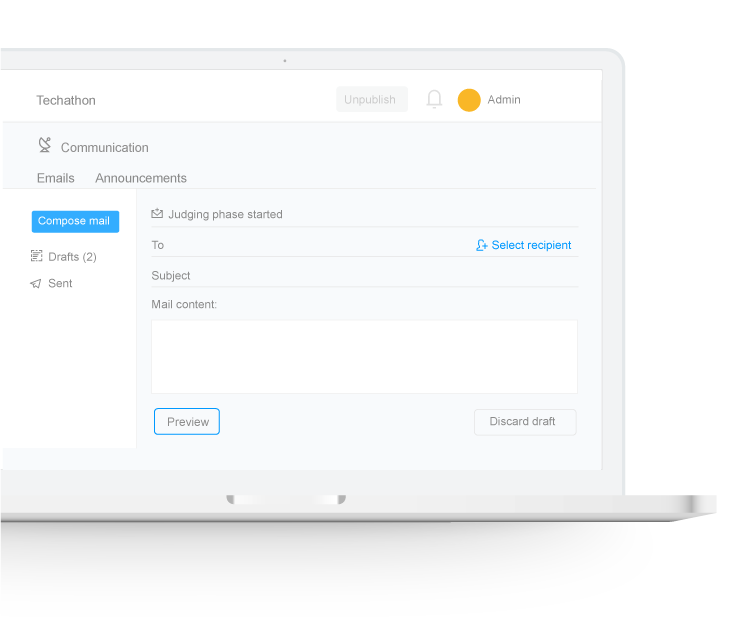 Do it all; from inviting team members to tapping into the campaign buzz
Send out automated announcements to participants, keep them regularly updated about the campaign, and also tune into discussions about ideas, submissions, and just about anything that impacts your campaign.
Ensure that only the best ideas drive your team forward
Whether your campaign brings in hundreds of submissions or thousands of ideas, evaluating them with the help of an internal jury or a peer network within your organization won't be a challenge.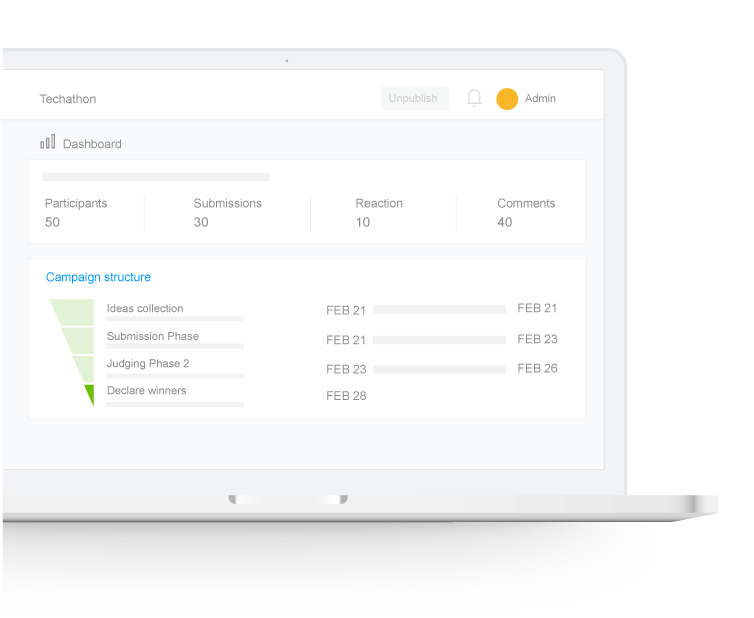 Get a complete picture of your campaign's progress
With detailed analytics, rich charts, and actionable insights by your side, you'll get to know what's working for your campaign and find out what isn't. The campaign dashboard also tells you how engaged your participants are and gives you a complete lowdown on the winning ideas and submissions.

"HackerEarth's Innovation Management software was extremely helpful for us to automate the end-to-end workflow for admins, judges, and participants. We used it for running three pre-events – global hackathon, programming challenge, and whitepaper contest."
- Ms. Anu Koshy, Director, UST Global
Good hackathons. Great impact.

500+
companies
1,000+
hackathons
41,000+
prototypes
90,000+
ideas
We've helped over 500 companies tap into the power of hackathons
Conduct hackathons that make collaboration a lot more fun, and work a little less daunting