ANNOUNCEMENT!
Here are some of the Submission Guidelines we expect you to adhere to for the next phase of submissions.
1. Please create a working model of your ideas in your submissions
2. You should be clearly able to explain how you would be able to make your ideas come to life
3. A working prototype of the ideas would greatly help you in getting ahead
4. Just resending the ideas all over again would be disqualified
5. Encourage include a PPT or a Video to explain how you could make it happen.
Please send out your submissions before 24th September. We are expecting to see you utilize your ideas and convert them into a feasible working system.
Companies manufacture, process, and sell steel pipes. Inventory management of pipes in an outside yard has long been a pain point for companies because of the labor-intensive, visual dependency required to check the number of pipes.
We are looking for solutions that can pass our audit procedures. These solutions must be effective and accurate. They must also help in automating this labor-intensive, manual process of counting pipes.
A typical case of specifications of pipes and the environment of pipe yard are:
1.66 - 48 inch in diameter
30-60 feet long
Stacked in 3 - 20 layers depending on Outside Diameter size (but not higher than approx. 10Feet)
More than 1 thousand pipes in 1 acre
A tag and/or cap may be attached to the end of the tube.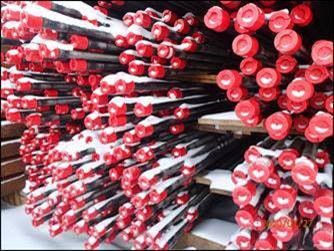 In the case of large diameter pipes, the pipe stacks are often several hundred meters long and the distance between the stacks is often so narrow that it can be difficult to take a picture from the front.
Therefore, it is necessary to go close to it in hot/cold weather and visually check it for a long time.
Since each pipe weighs up to several tons, it is difficult to calculate the number of pipes by weighing them all at once.