Webinar on Leading change management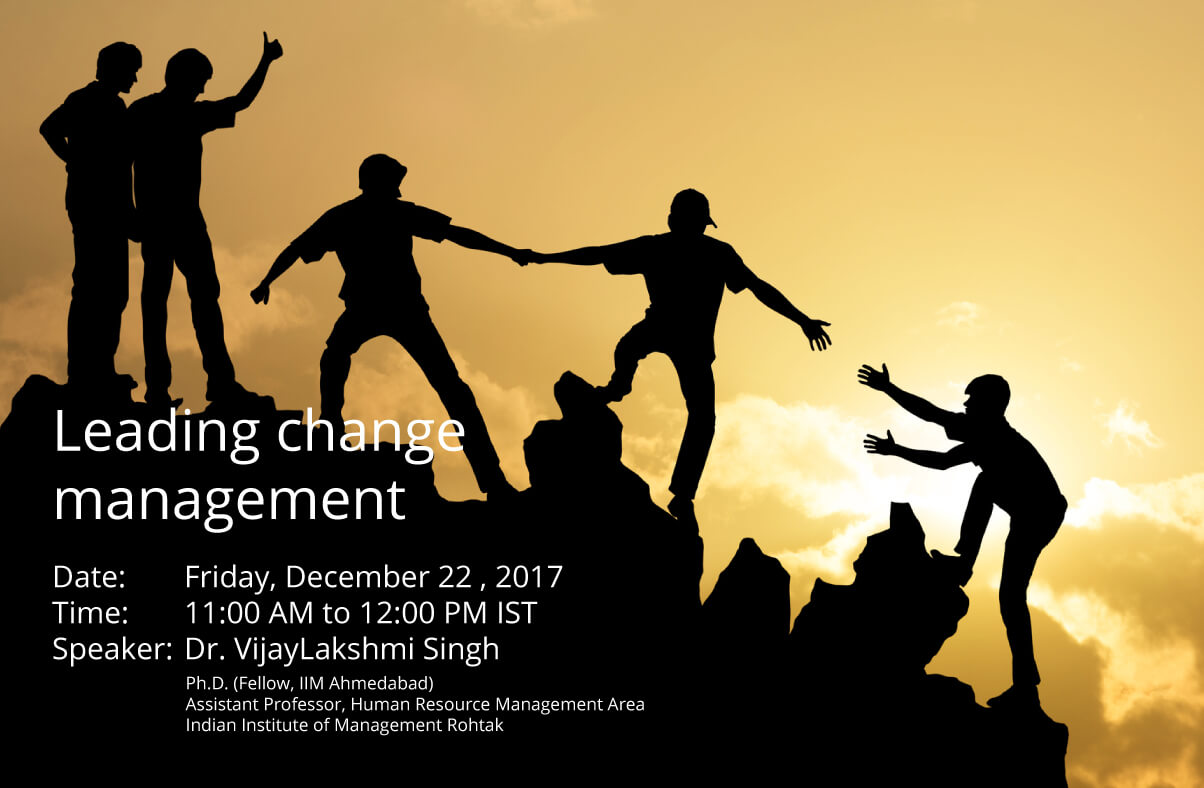 Webinar Date: 22/12/2017
Duration: 1:00hr
HackerEarth is pleased to announce its next webinar on Leading Change Management to help you learn from domain experts from all over the world.
About this webinar:
Leading change management has come a long way since the time resumes had to be hand-delivered by candidates to apply for a job. No wonder it has grown from being a luxury to a necessity for recruiters.
Join this webinar to understand how you can enhance Leading change management as parts of your hiring process to make it more time, energy and cost-efficient.
The webinar will address the following areas of the hiring cycle:
Change Management and Leadership 

Need & Relevance of Change 

The Change Process 

Approaches to Change 

Models of Change 

Impact of Change 

Resistance to Change 

Importance of Change Leadership 

Importance of Change Leadership 

Change Leadership in Action
About the speaker: 
Dr. VijayLakshmi Singh is a faculty in the area of Human Resource Management at Indian Institute of Management Rohtak. She completed Fellow Program in Management (FPM) from Indian Institute of Management Ahmedabad. Her Ph.D. thesis work on Job Crafting has been internationally acclaimed by winning the Best Paper Award and she was also recognized as an Outstanding Reviewer by the Academy of Management, USA.
Her areas of expertise are Talent Management, Organizational Behaviour, Strategic Human Resource Management; Organization Design & Turnaround, Business Ethics, Conflict & Negotiation, HRM Research.
The Webinar is scheduled for December 22 ,2017, at 11:00 AM IST
About the Author