Webinar on Word Embeddings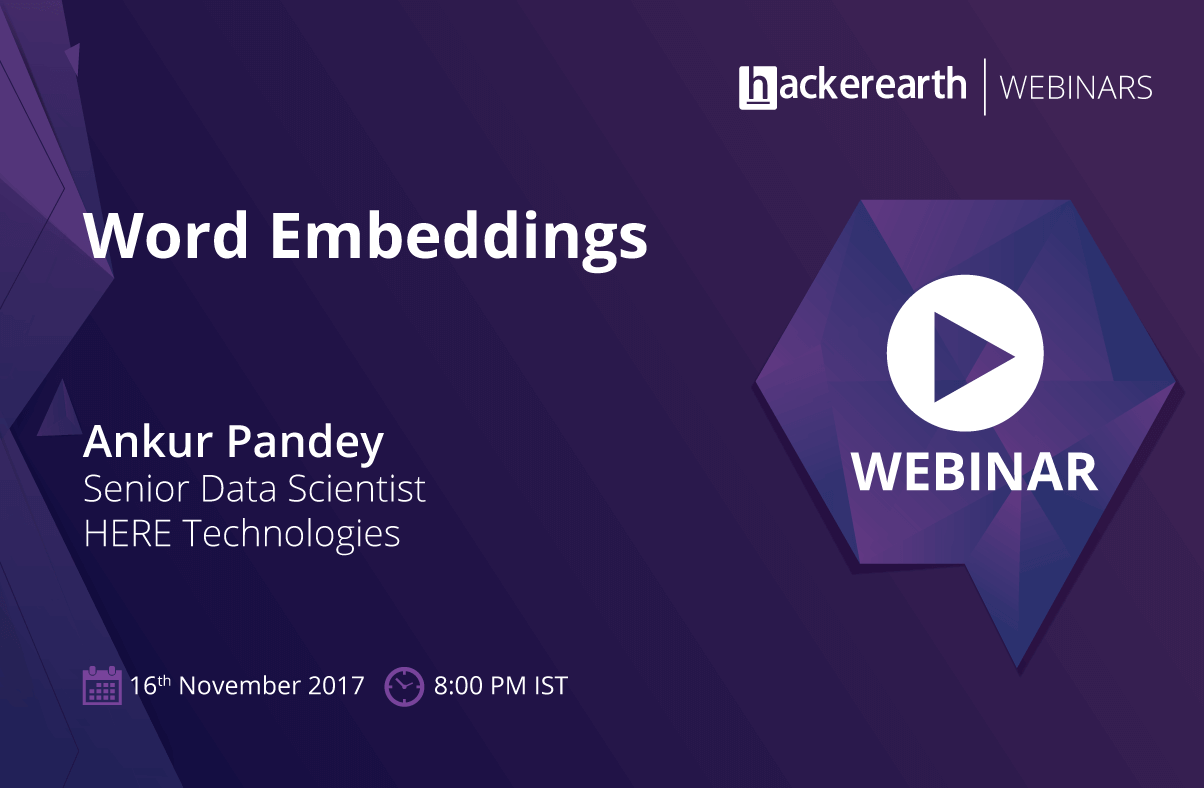 Webinar Date: 16/11/2017
Duration: 1:00hr
HackerEarth is pleased to announce its next webinar on Word Embeddings, to help you learn from the best programmers and domain experts from all over the world.
About this webinar:
Agenda for the webinar:
A brief history of word embeddings
Word2vec.
Architecture of Word2vec.
RNN/LSTM & how they work.
Secret sauce of neural word embeddings.
Other related embeddings.
Some exciting use cases.
Speaker:
Ankur Pandey has 7+ years of experience in Data Science. Currently working as a Sr. Data Scientist @ HERE Technologies, Mumbai. Education in Computer Science, Applied Math, Electrical Engineering. Have had stints in Humanities, Public Policy, & Logistics.
The Webinar is scheduled for November 16, 2017, 8:00 PM - 9:00 PM IST.
You can go ahead and register by clicking the button below.
About the Author