Webinar on Building for Voice – What you need to know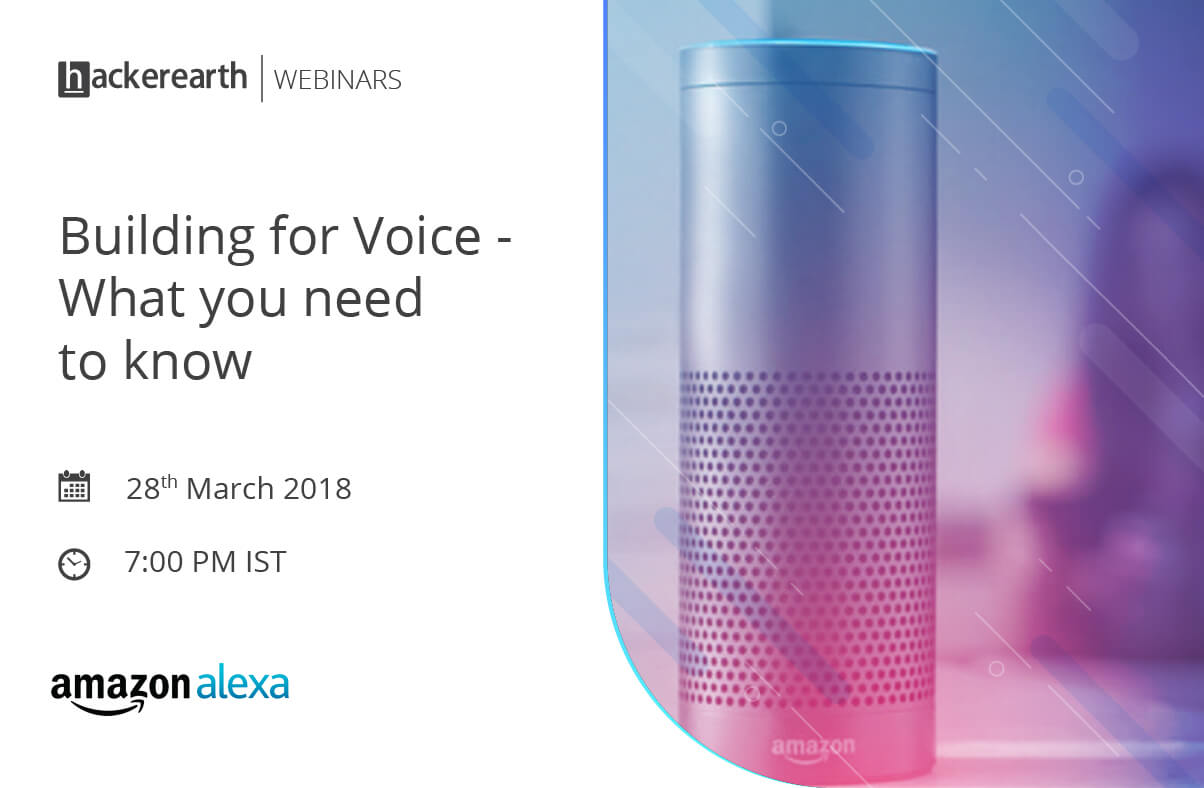 Webinar Date: 28/03/2018
Duration: 1:00hr
HackerEarth in association with Amazon Alexa is pleased to announce its next webinar on Building for Voice – What you need to know, to help you learn from the best programmers and domain experts from all over the world.
About this webinar:
Alexa, the voice service that powers Amazon Echo, Echo Dot, Amazon Tap and Amazon Fire TV provides a set of built-in abilities that enable customers to interact with devices in a more intuitive way using voice. Examples of these skills include the ability to play music, answer general questions, set an alarm or timer, and more. With the Alexa Skills Kit (ASK), you can easily build your own skills for Alexa that run across any device and are hosted in the cloud (like AWS Lambda). However, designing a voice interface while delivering outstanding experiences to your customers, requires much more than just implementing a menu of commands. This course will help to technically prepare you for integrating voice control into your designs by providing proven best practices for designing voice user interfaces (VUI), how to maximize the usability of your voice experience, and how to create compelling voice experiences with the Alexa Skills Kit (ASK).
Speaker:

Ankit is a Solutions Architect for Amazon Alexa. In this role, he works with developers to build voice-enabled experiences, known as Alexa skills, through conferences, social media, developer forums and training materials. When not prototyping new Alexa skill ideas or championing the needs of developers, he enjoys watching football.
The webinar is scheduled for March 28, 2018, 07:00 PM - 08:00 PM IST.
You can go ahead and register by clicking the button below.
About the Author