The top 10 innovations of 2017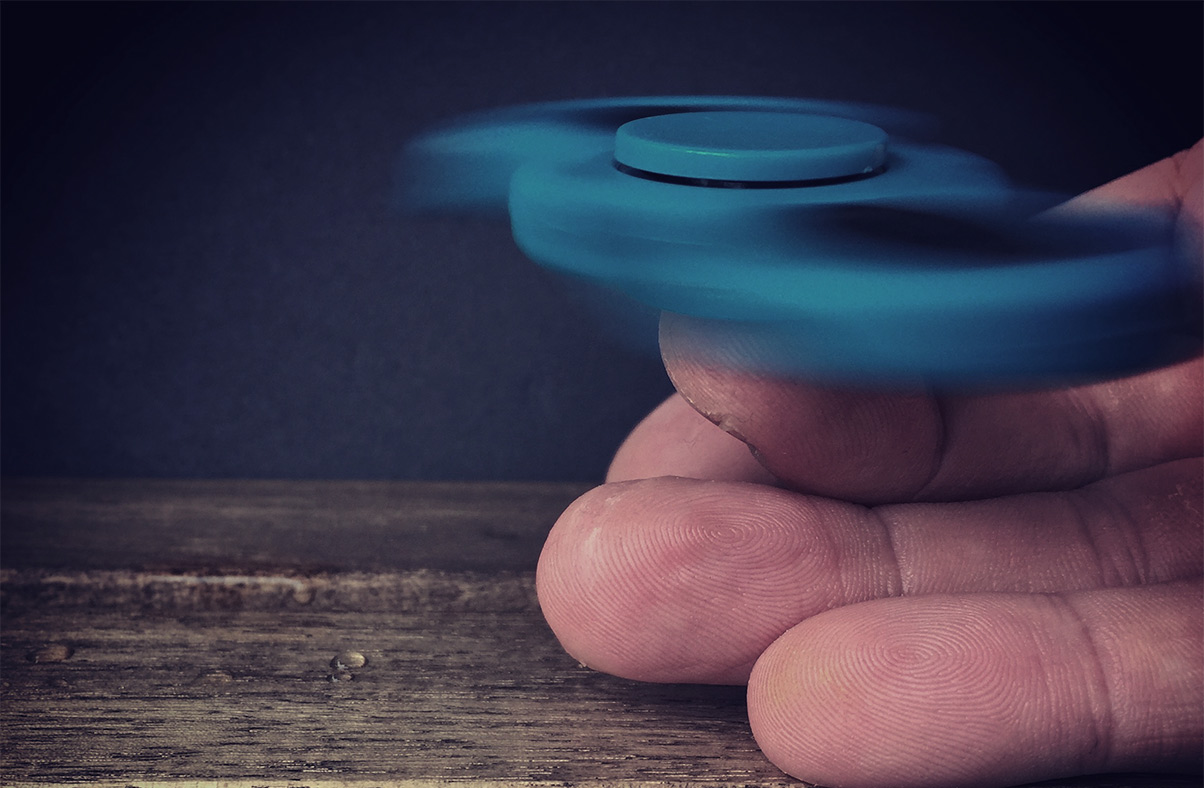 Innovation has become democratic—it is no longer confined to R&D labs of large organizations or government institutions. Each industry is witnessing the entry of novel innovation players. For instance, NASA does not monopolize space anymore—we have SpaceX, Virgin Galactic, Bigelow Aerospace, and Blue Origin. Nascent technology such as artificial intelligence has already found a place in our daily lives in the form of face-detecting security cameras and voice-recognition software on our phones. Innovation has the potential to sweep us off our feet and transform the world as we know it. Or it can better our lives by incremental improvements.
Here are the top 10 innovations of 2017, spanning health, entertainment, engineering, recreation, automotive, gadgets, security, aerospace, home, and software:
1. Kymriah
                                                                                                                                Source: Novartis
Developed by Novartis, Kymriah is a novel immunocellular therapy that uses the body's own defense systems to destroy cancer cells. This FDA-approved (for certain pediatric and young adults) therapy is the first human gene-transfer therapy for cancer. The treatment adds a receptor to the body's T-cells (specialized white blood cells) that help them locate cancerous cells and attack them. Clinical trials have shown that 83 percent of patients with B-cell precursor acute lymphoblastic leukemia (ALL) were in remission after three months. The success of the therapy is because it is customized to the patients and their disease.
2. Nintendo Switch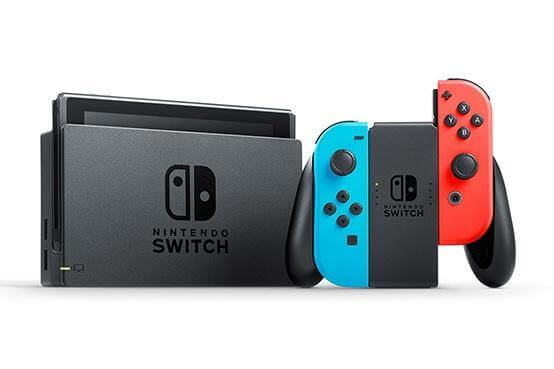 Source: Nintendo
Nintendo has developed a "hybrid" device that closes the gap between home- and on-the-go video game consoles. The Switch has a 6.2-inch, capacitive, high-definition touchscreen placed between two removable, motion-sensitive Joy-Con controllers, which allows it to be used like a tablet computer or placed on a tabletop to be visible to several players. Its primary function is that of a home console, with the main unit inserted into a docking station that is connected to a television.
3. Digital-to-Biological Converter

Source: Nature Biotechnology
Although it is in its infancy, the Digital-to-Biological Converter (DBC) developed by Synthetic Genomics, is a device which can print DNA using its constituent chemicals from a digital representation. Nature Biotechnology published a peer-reviewed article about the DBC that describes the system and its ability to print DNA templates, RNA molecules, proteins, and viral particles from digitally transmitted DNA sequences. The device can also print the 437-gene synthetic bacterium developed by Craig Venter.
In the near future, the DBC could be used to print medicines and vaccines on-site, instead of packing and shipping them from a storehouse to the location where they are required. Instead of buying medicines from a pharmacy, patients could get them via email if they had a DBC connected to their desktop.
Currently, the DBC is prohibitively expensive because DNA printing is a wasteful (99.999%) process. However, as technology improves, the field of medicine may undergo a radical transformation.
4. Ibex Tactix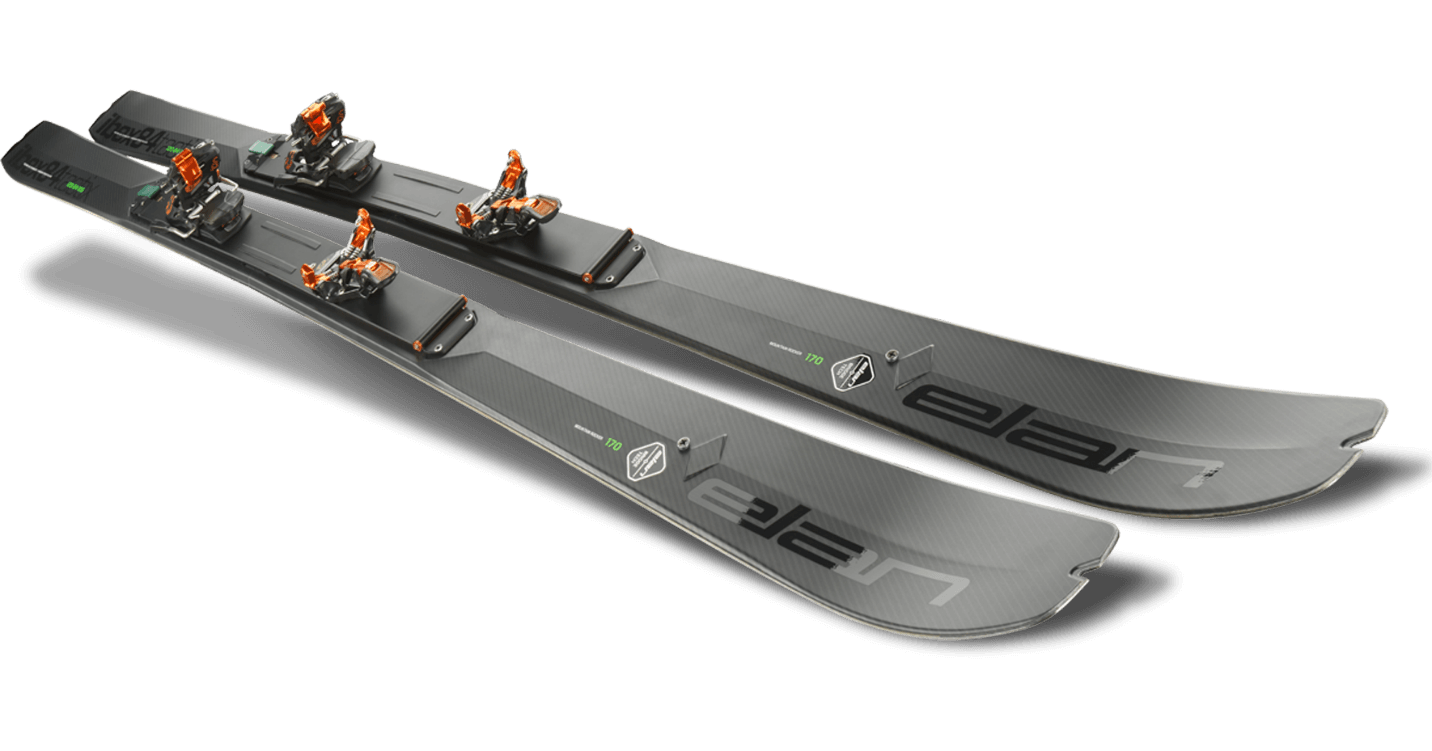 Source: Elan skis
Professional skiers will be thankful to Elan for developing an ultra-portable foldable ski that does not compromise on quality and functionality. A prototype was initially developed for military use to help soldiers navigate mountainous terrain in harsh winter conditions and descend easily from a helicopter.
Trudging up a slope with skis strapped to the backpack is a dangerous task because they hinder movement both above and below the head. The Ibex Tactix ski has a 2-foot-long aluminum alloy base plate that rotates by 180 degrees when the skis are folded and locks the skis safely when extended. The 163-centimeter-long skis can be reduced to a mere 90 centimeters when folded, making them incredibly compact. The ski can be unfolded in less than 20 seconds and can also be quickly disassembled and strapped to a backpack. Also, the entire package weighs just about 12 pounds.
5. Alta Motors Redshift MX
Source: Alta Motors
The Redshift MX looks like a dirt bike from the future—it has no exhaust system, no kickstarter, no gas tank, no engine, and no traditional subframe. The bike has an electric motor that can be fine-tuned by engineers using a software. It packs in 40 horsepower and 120 foot-pounds of torque, and Alta Motors has only just begun. Instead of clamped-on hoses, the bike has inbuilt channels for coolant to flow. Its 350-volt battery pack can last for over 2 hours on dirt trails and for 40 minutes while racing.
6. Fidget spinners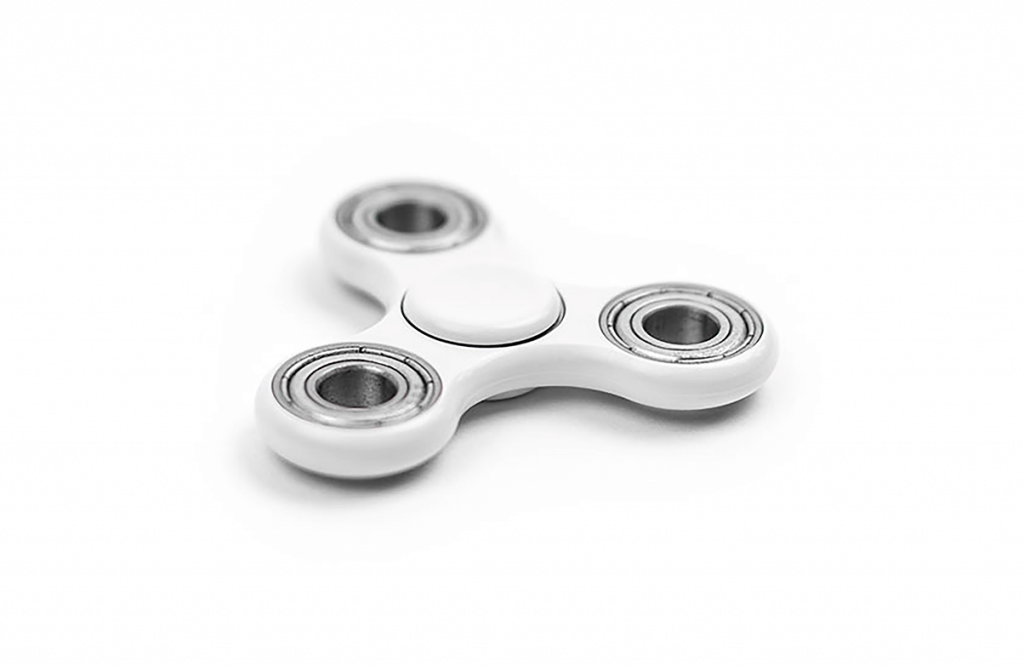 Source: Wikipedia
That innovation need not be a high-tech process is exemplified by the simple fidget spinner, which took 2017 by storm. Invented by Catherine Hettinger in 1993 to distract and soothe young children, the toy began to be mass produced after the patent on the original device expired in 2005. However, the fidget spinner got a hold of popular imagination only in April 2017 and has spawned things like YouTube videos showing tips and tricks, online reviews, and apps that simulate the fidget spinner experience. Amazon and eBay sell many variants of the fidget spinner, claiming that it helps deal with ADHD, ADD, and stress. Made of metal or plastic, fidget spinners are cheap and easy to manufacture. The toy is so addictive that schools all over the world have had to ban children from carrying them to class.
7. RATtrap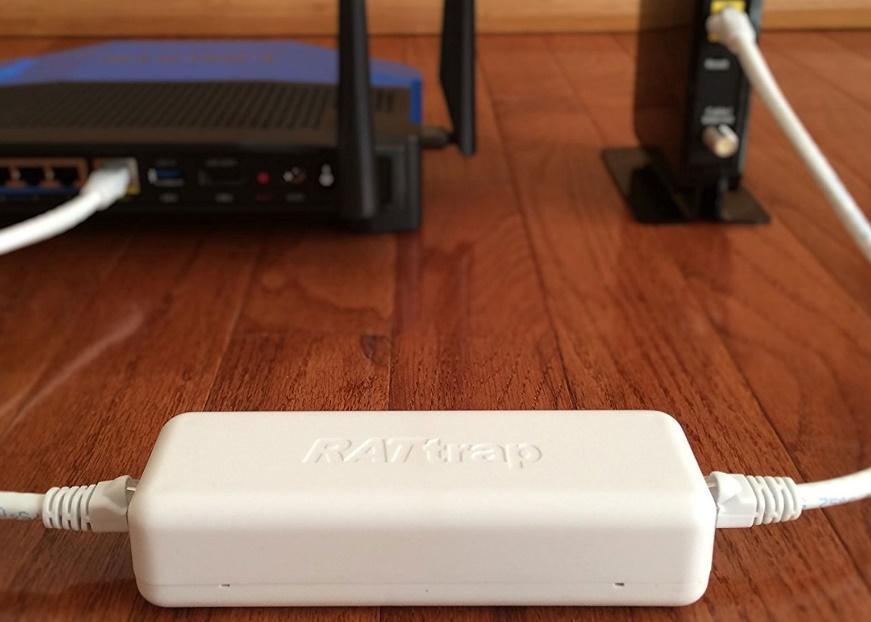 Source: iReviews
Security is a very real issue in our hyperconnected world. RATtrap, a smart home firewall launched by IoT Defense Inc., claims to protect the connected devices in a home from being recruited by hackers for nefarious reasons. The advantages of RATtrap are that it does not require a subscription, it updates its software automatically, it does not need to be configured, it provides real-time notifications about blocked attacks, and it can protect against evolving threats via a continuous threat intelligence data feed.
Roy, co-founder and CEO of IoT Defense, says,
"The average user is connecting an increasing number of smart devices to their home network and this trend is going to continue. While enjoying the benefits of these 'always on' and 'always connected' devices, home users are unintentionally putting themselves at a huge risk from online attacks."
8. SpaceX Falcon Heavy
Source: SpaceX
SpaceX and Elon Musk are not new to innovation. Falcon Heavy is a launch vehicle with the ability to lift 54 metric tons into orbit. This mass is more than twice the payload of the nearest operational vehicle, the Delta IV Heavy. Yet, the cost is one-third of the Delta IV Heavy because parts of the vehicle are reusable. The Saturn V moon rocket, flown in 1973, is the only vehicle that has carried a greater payload into space. The first stage of Falcon Heavy generates over 5 million pounds of thrust, which is equivalent to around eighteen 747 aircrafts.
Falcon Heavy is made of a strengthened Falcon 9 rocket core along with two additional Falcon 9 first stages as strap-on boosters. The launch vehicle was designed with the intention to carry humans to the Moon or to Mars. SpaceX intends to hold a demonstration in January 2018, and its first payload will be Musk's Tesla Roadster.
9. June Intelligent Oven
Source: CNET
Bringing food recognition software to the kitchen is the June Intelligent Oven, which is equipped with a high-definition camera that recognizes around 25 commonly-eaten foods. Depending on the dish selected, the smart oven sets the temperature, determines the cooking time, and stops cooking once it's done. It has a digital thermometer to check doneness, six carbon-fiber heating elements to maintain a uniform temperature inside the oven, and two convection fans to distribute hot air more evenly. The appliance looks like a microwave oven and can be used to toast, bake, broil, and roast food.
The June oven runs on a Nvidia Tegra processor and can connect to the Wifi at home. Thus, the oven can be controlled remotely via an app and a live video of the food is streamed as it cooks. The June oven is the first of its kind and may be embraced by early adopters despite its current high price. However, the oven has the ability to learn and upgrade itself, making it more useful and popular with time.
10. Perspective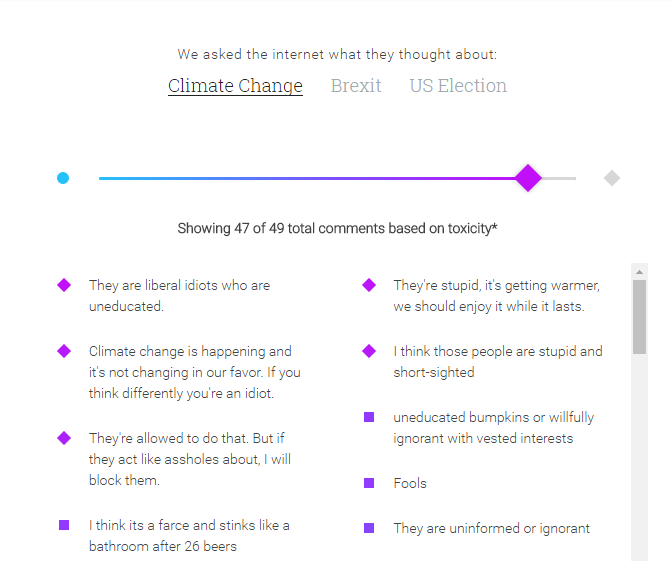 Source: Softpedia News
Machine learning technology drives innovations such as multi-language translation and self-driving cars. Alphabet, Google's parent company, launched an API called Perspective that employs machine learning to rate online comments on a scale between 1 and 100 to determine their "toxicity." Jigsaw (formerly Google Ideas), a technology incubator within Alphabet, developed the tool to help online publishers identify hateful comments, abuse, and harassment that cause people to quit a conversation.
A huge number of examples are used to teach the computer to identify its target until it becomes familiar enough with the data to be able to produce results with a high degree of confidence. The New York Times and Wikipedia collaborated with Jigsaw to help develop the API. Initially, Perspective might flag some false positives, but with time and more exposure to comments, the tool is expected to become more accurate.
About the Author