Why are all-women hackathons the rage this season?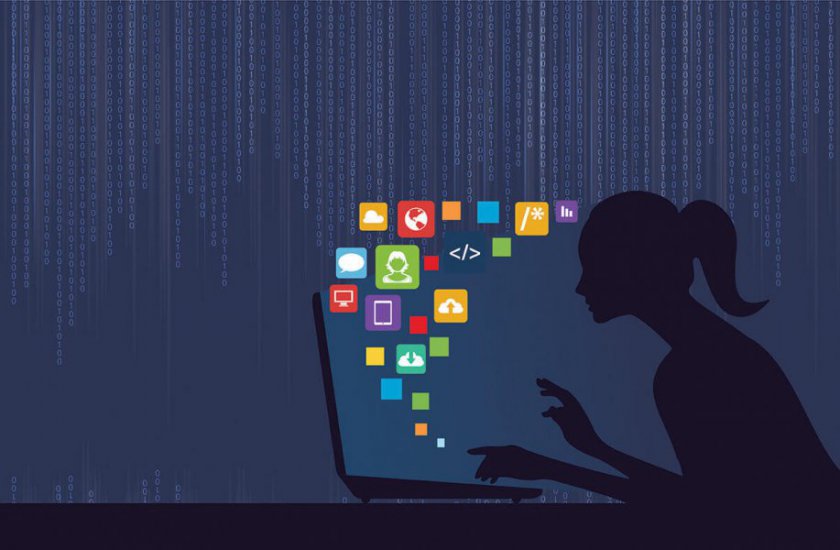 A teenage girl born to a single mother in Tottenham, London, aspired to be a singer. When she was 14, she enrolled in the BRIT school of performing arts in Croydon to pursue a career in music. As a part of the class project, she recorded 3 demo songs and gave it to her friend, who posted it on Myspace. This caught the attention of a record company boss and it was the turning point in her career. Almost a decade later, having won 10 grammy awards, an Oscar, a Golden Globe, hundreds of other awards and a million hearts, Adele Adkins is now the richest British celebrity under 30.
What Myspace did for Adele is that it eliminated the middlemen and helped her showcase her talent. Adele would have definitely made it anyway because of her unbelievable talent but it could have been a year later and in that case, we would have never got her album '19', which was named after her age.
An all-women hackathon is to all aspiring women programmers is what Myspace was to Adele. It is the best stage for women programmers to showcase their programming talent. In the past 12 months, a large number of hackathons exclusively for women have been organized around the globe; from New York to Bangladesh, Lebanon to Bangalore, and many more cities around the world.
"An ultimate girl's night out for the digital generation" is how Marily Nika, the organizer of the London's first nationwide all-women hackathon for students, described the event.
The latest in the women-only hackathons is "Hack in Heels", which is sponsored by @WalmartLabs. This is a hackathon that is aimed at encouraging women to pursue a career in technology.
So just why are all-women hackathons the rage this season?
Short answer—fill a room with aspiring, nocturnal, like-minded women programmers packed with high caffeine beverages for 24 hours; the outcome will dazzle you.
The contribution of women in the tech space can no longer be overlooked. In its first batch of startups, Y-Combinator the most powerful start-up incubator in the world had only 4% of the companies with at least one woman founder. In 2015, that number is now 22%. Of 842 companies funded by Y-Combinator, 185 companies have at least one woman founder.
Plangrid, a construction software company founded by Tracy Young, is anticipated to be the next billion dollar company out of the incubator.
Women programmers have definitely made a dent. In the last 10 years, 3 women have won the Turing award—the Nobel prize of computing. Many organizations, incubators, and venture capitalists have realized this and use hackathons to access the women tech talent pool.
Harnessing the power of women programmers
Other than increasing API adoption, internal engagement and branding, venture capitalists and companies also use hackathons to crowdsource ideas and identify the next area of innovation.
There is no better place for VCs and companies to spot the next unicorn.
But why do you need an all-women hackathon for that? Won't just any hackathon suffice?
Imagine how different Tinder would be,  if it was built by an all-women team. It would be exactly like Bumble, which was started by Whitney Wolfe, the co-founder of Tinder. Unlike Tinder only women can initiate a conversation in Bumble. The good news for men is that they are not always under pressure to initiate the conversation. It is not a comparison between these two apps, but an app like Bumble with a completely different take on dating is what we can get when we bring in more women programmers.
Identifying female talent
Hackathons are changing the way tech recruitment is done. A women-only hackathon is one of the best ways to quickly identify the "right" female talent. The reason I say right is because you get to identify the talent based on meritocracy. You can evaluate the exact skill set that is required for a programmer.
Encouraging women
This is one-of-a-kind opportunity for women to meet the industry experts, mentors, thought leaders and venture capitalists. All you need is a killer idea and a team capable of executing it. There are no gatekeepers standing in between you and your ambitions. What better way to encourage women than putting them in a place, where they are confident and know their dreams are achievable-an all-women hackathon does exactly that.
The beauty of a hackathon is that it is multifaceted. You can mold it to fit your purpose. When HackerEarth conducted the International Women-only hackathon in 2015, the response was overwhelming. We had participants from 50 countries and a total of 6500 entries. It turned out to be one of the India's biggest hackathons. One thing we are certain about is these are the first of many more to come.
**If you are interested in participating in a women-only hackathon, you could check out "Hack in Heels" sponsored by @WalmartLabs.
---
Also published on Medium.
About the Author