Computer programming languages are often confusing for beginners, each with its own dialect and vernacular.
And every programming language has its own set of syntax and code to write. So how to chose a programming language to learn?
With computer programming languages ranging from 67-year-old Assembly language to the young Ruby language.
And you know what? Every language has its own presence in the computer programming world.
Even a brief glance at the list of programming languages available gives one a nightmare. But for now, knowing the top programming languages to learn will help.
But then which is the best computer programming languages for beginners? or which programming language to learn first?
I decided to shortlist the most commonly used computer programming languages for beginners and make a complete guide to it.
Hope the list helps you.

Check this computer programming deck for dummies before you read further about each of them in detail.
This will help you with a quick glance over each programming language.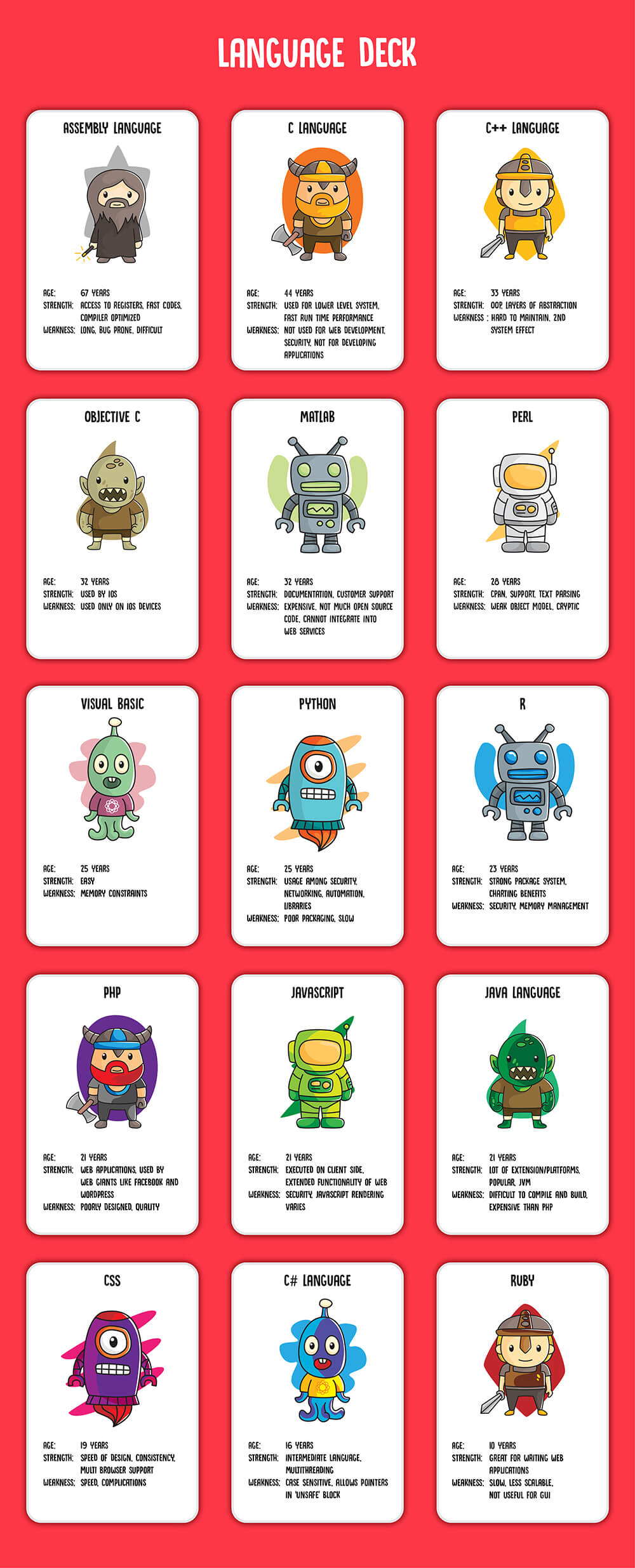 You can also read about these 13 rare and underrated programming skills to learn here
Here's what you can do next
Check out FaceCode:
an intelligent coding interview tool